Wind's Song Flutes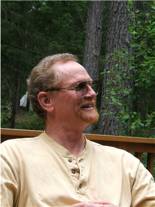 Scott has a unique distinction in the world of Native American Flutes. His instruments, due to their use in movie sound tracks, television and radio advertising and popular television programs, have likely been heard by a larger audience than that of any other flute maker. Scott's instruments, Wind's Song Flutes, have been featured in the sound tracks of 500 Nations, The Way West, The Scarlet Letter, Star Trek: The Next Generation, and numerous television commercials.
Because of their beautiful tone and performance precision, Wind's Song Flutes are sought after by many exacting artists such as the London Philharmonic. The flutes appear on the recordings of Mark Holland, Douglas Spotted Eagle, Gary Stroutsos, Jeff Ball, Nina Spiro, Sky Walkinstik-Man-Alone, Dennis Sizemore, Samuel Kurz, and many others.
The purity and simplicity of Scott's instruments reflect his deep love of Native American tradition. Other owners of Wind's Song Flutes include Marlon Brando, Rebecca DeMornay, Dennis Quaid, Lou Adler, Sean Penn and Jack Nicholson.
Scott began making Native American style flutes in 1990, after nearly 15 years as a highly successful furniture and cabinetmaker. Although perfectionism and attention to detail may be out of fashion, Scott brings these important qualities to his work every day.
Add to this his limitless curiosity and a good deal of tinkering that happens in Scott's Oregon shop. Scott is constantly experimenting with new improvements to enhance the already clear tones of his flutes.
Showing all 2 results